Bushcraft Elective
Bushcraft Elective
September 28, 2021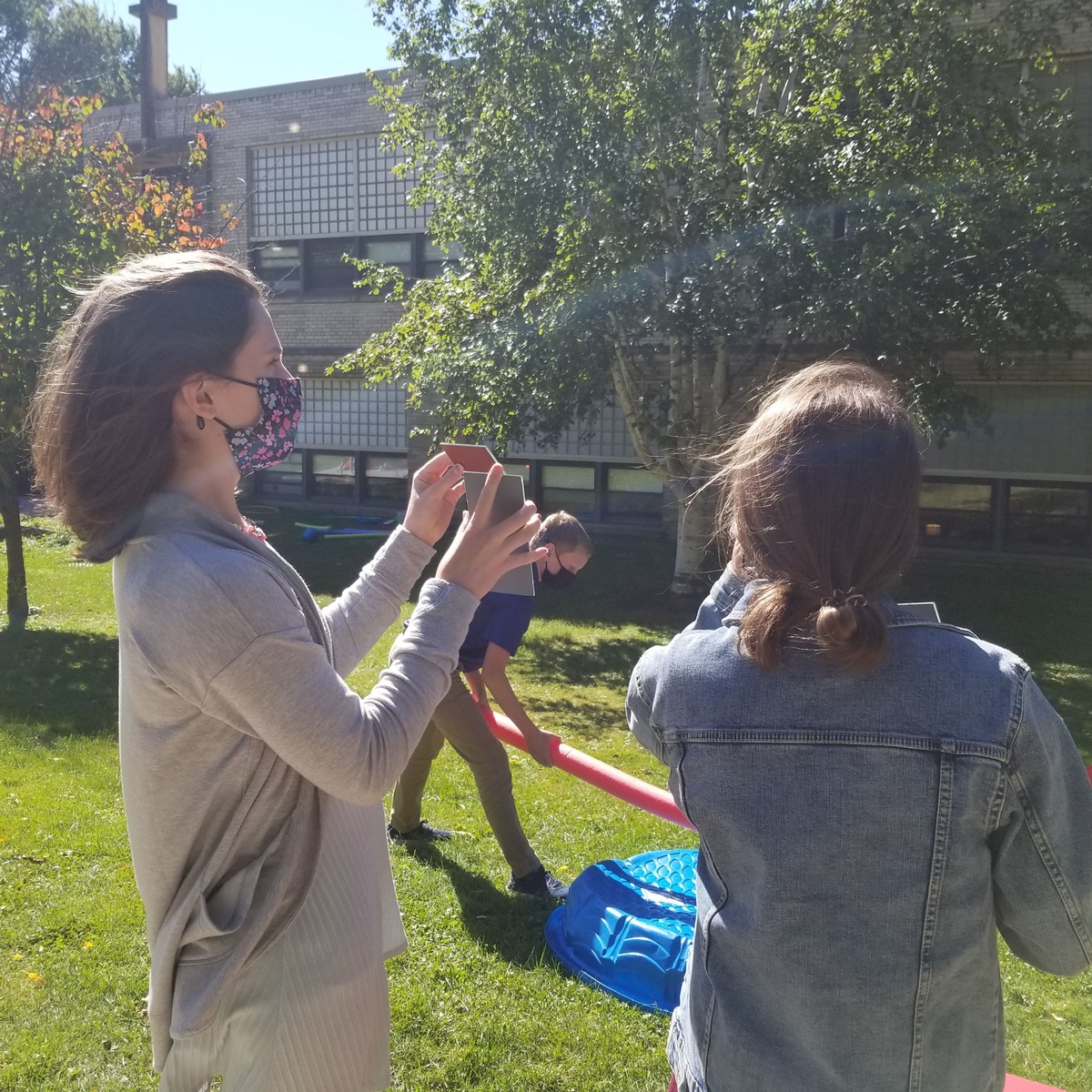 In Middle School, students begin to want to learn more about certain subject areas, they may steer towards Math and Science or Music and Art. With our elective program 7th & 8th graders can choose classes that interest them and allow them the chance to learn more about an area of study. Examples of Elective Classes are Photography, Ukulele, Graphic Design, 3D Printing, Cooking, etc. This year our 7th graders are participating in the Bushcraft Elective, taught by Mr. McCullough. As an outdoor enthusiast Mr. McCullough wanted to give students the opportunity to get outside, problem solve, and learn about the world around them.
The past few weeks, students have studied the practice of signaling for help in a survival situation. They focused on contrasting colors, signaling in threes (the international number of distress), reflection tactics, and calling for help.
After their lab study of signaling, they went outside to put their skills to the test. Students were divided up into six groups and randomly assigned a specific environment in which they were signaling from: a snow covered landscape, arid desert, sea, deciduous forest, sandy beach, and a mountain side. Students then selected supplies, and crafted signals to be seen by a passing search plane (Mr. McCullough on the roof). The students has a blast!
Thus far they have studied the psychology of survival (handling stress, signs of stress, staying calm, etc.), and signaling. Next week they move on to shelter building, then fire building and concluding with wilderness first aid!