Support
By supporting Queen of Peace you directly impact faculty and students year-round by helping provide a robust learning experience. Your gift allows our students to connect and learn beyond the classroom, learn in innovative ways, explore their artistic and athletic talents, be part of a vibrant community that enriches their experience, and creates opportunities for parents to strengthen family and community bonds.
SCRIP
Scrip purchases generate revenue for the school and parish. Scrip fundraising gift cards are the same gift cards you would normally purchase from a retailer in your local area, and they work the same way. Our parishioners and school families purchase Scrip for full face value and receive full face value at time of use. Rebates are offered by the merchants vary, but range from 2% to 17%. A few are even higher!
This year, to encourage safe scrip, we are highlighting the RAISE RIGHT app. The app allows you to purchase a gift card right on your phone, and have the store scan the bar code at checkout. No cards, no fuss, and an easy way to support QP!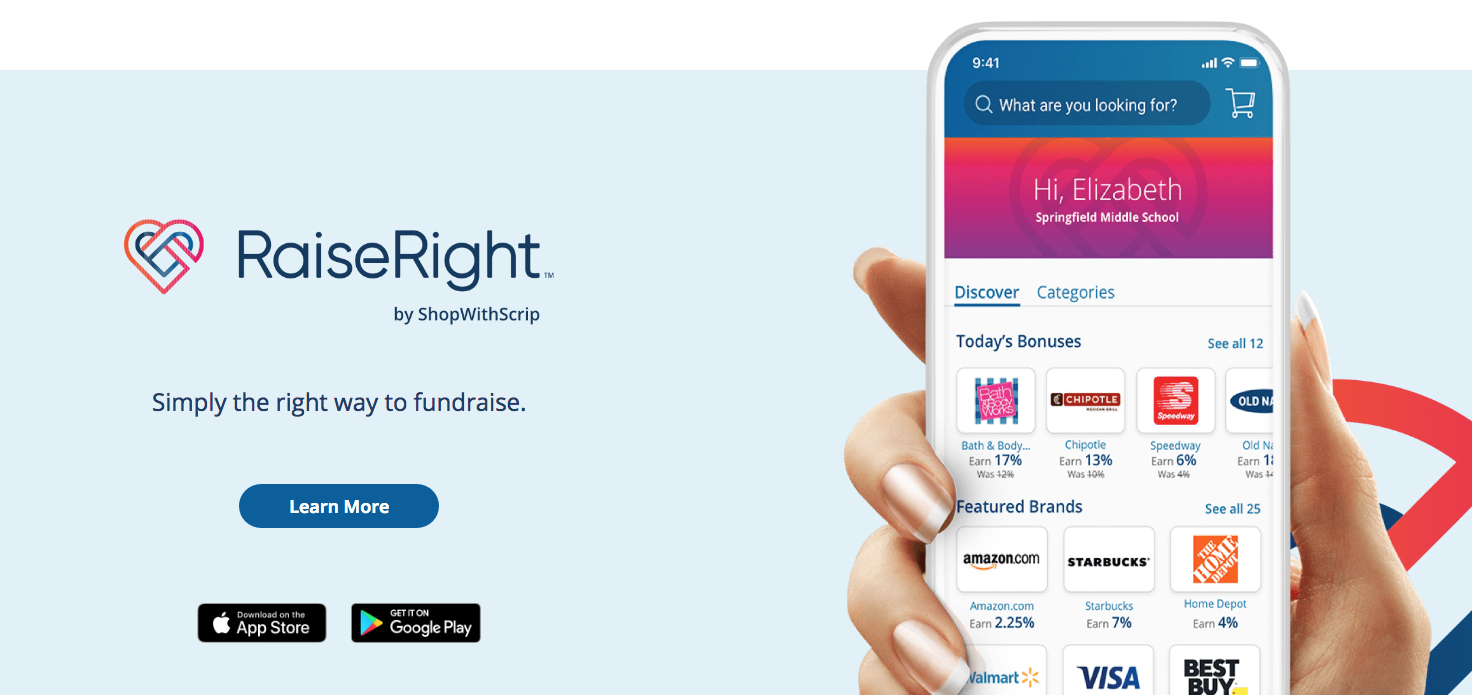 Amazon Smile
Shop with AmazonSmile to support Our Lady Queen of Peace Parish & School!
When you start shopping at smile.amazon.com, Amazon will donate a portion of the purchase price to Our Lady Queen of Peace Parish & School. It's that simple!
Be sure to save us as your charity, and then every eligible purchase you make on Amazon Smile will result in a .05% donation to QP.