Bushcraft Elective
Cow in the Classroom - Experiencing a Dairy Farm
April 19, 2021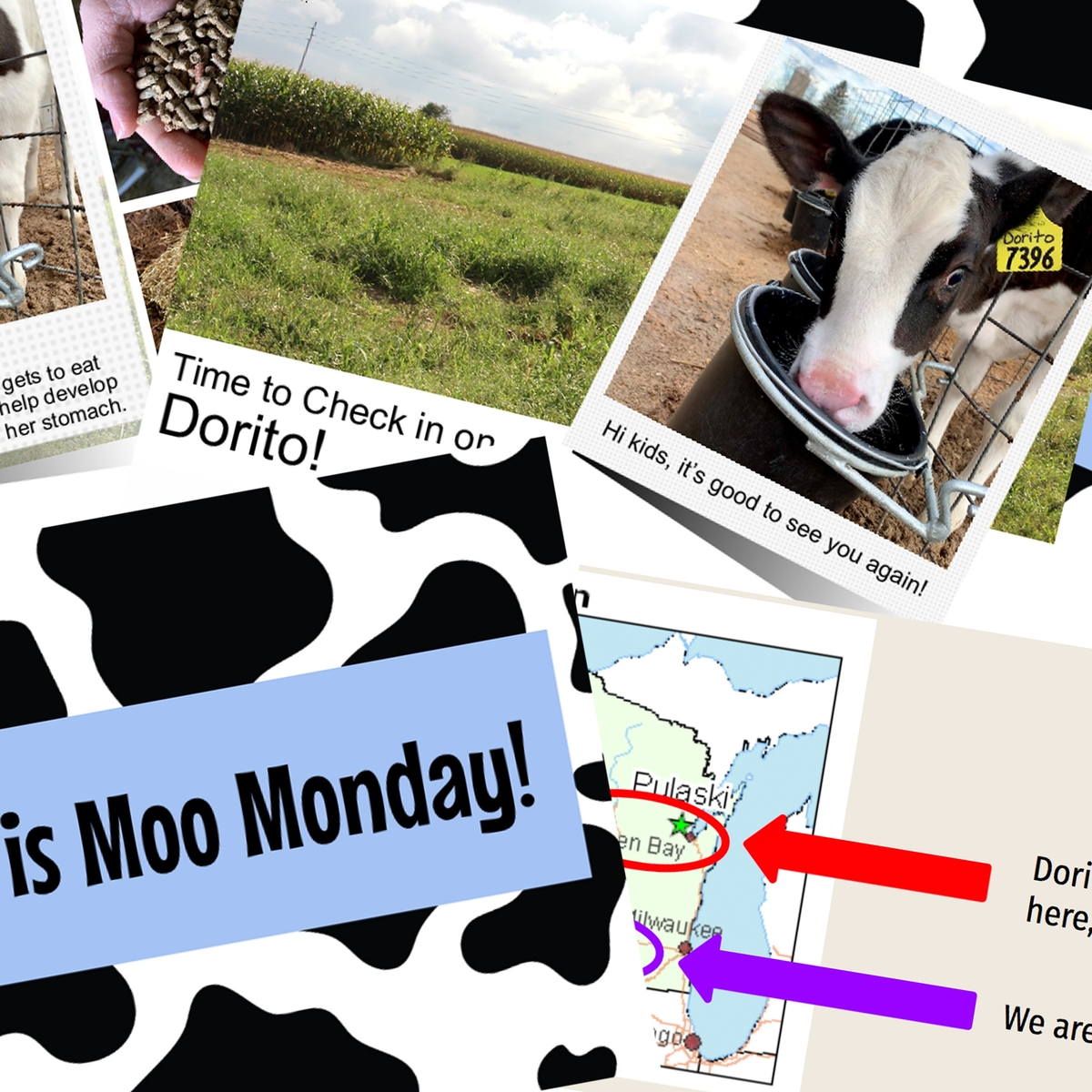 Why have a class pet when you can adopt a 1,500 pound dairy cow? Maybe that was what Ms. Roloff was thinking when she signed the entire 4th grade unit up for the "Adopt a Cow" program sponsored by Discover Dairy, an organization that raises awareness about farming and where we get our food from. The program matches classrooms with local dairy farms, and the class "adopts" the cow.
Our 4th graders got matched up with 'Dorito'. Every few weeks they receive updates about Dorito and how much she's growing. The host farm family provides the class with pictures, videos and slides to keep them learning about their "adopted" cow Dorito. Ms. Roloff has taken the information they send and has created social studies lessons for the students. They have even learned about how a dairy farm works! Students have also included 'Dorito' in their writing lessons, as they were able to write letters through the site's online portal, to the family farm that Dorito lives on.
'Moo Monday', as the the 4th graders call it, are Monday's when Ms. Roloff incorporates Dorito and the Discover Dairy curriculum into her lessons. "It is interesting to see how milk is made and how cows live" said one 4th grader. "I never knew that milk comes out of the cow hot!" said another student. Living in Wisconsin, the Dairy State, it's important for our students to understand the state in which they live.